Pass the Awesome!
An experiment about life and the way it moves me
| | |
| --- | --- |
| The About Page | this whole flippin' page is subject to change |
I am a guy 28 years young (as of writing this). I could give you a few statistics and body measurements but I am afraid you really could care less. Thus-far I have stumbled along through life somewhat aimlessly. I have led a pretty different life compared to most other peoples my age, and I will continue to live it my own way- it has made me who I am today.
I would like to think I will try just about anything (mostly relating to food), and have quite a few culinary oddities under my belt already.
When something peaks my interest I tend to do quite a bit of research on the subject. In do this I gain a large amount of knowledge other people don't know. I kinda think that is pretty cool!
I like to try and do things myself. Many of these things could be purchased, but the knowledge and pride gained by doing it yourself really is priceless. I'll post these projects as I do them. Why not learn while I do the same?
I am currently attempting to break out of my shell and do things I wouldn't normally do in order to grow as an individual. Writing this blog is a great example of this. If you don't actively pursue change, who's to say it will actually happen? Am I right?
I like a lot of nerdy things. Like anime for example. But what is wrong with that? I have found that those people epic enough to admit to having a "lame" interest or peculiar hobby are some of the friendliest and pleasant people to hang around with.
Published works of creativity I happened to find pretty epic
Movies- I tend to like foreign films, unique movies, and those with good plots. They need to resonate with me at the time I watch them.

Movies I found particularly fricking awesome! ( in no particular order)

Some of these I only watched once- my rating may have changed

The Fifth Element
Castaway on the Moon
Big Fish
Henry Fool
Dean Spanley
Letters to Iwo Jima
The Matrix
Amelie
Ponjo (don't judge me)
The Shawshank Redemption
I Robot
Humbolt County
Ravenous
Kung Fu Hustle
Zombieland
among others

Books- the books I like the most are either fantasies, fiction, or spiritual books that alter the way I think. I haven't really read that much in the past, but I still have my opinions

Notable books worth reading

The Secret Garden
dracula
the barsoom series
The cleric quintet (series)
Age of Iron

Notable spiritual books that have altered my perspective on life

If you decide to read them, do so with an open mind.

The Celestine Prophesies




adventures beyond the body

The Source Field Investigations ( a bit out there for most people)



---
Powered by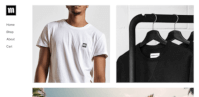 Create your own unique website with customizable templates.